At Danny Met Sally, our purpose is to change the world for the better for people living with a disability. We are a national premium disability services provider, which means we are raising the standard of care right up to what you'd expect for your family or your best friend.
We employ more than 500 support, administration and client care staff across Australia, and we're continuing to grow. Working across all areas of the disability community and healthcare sector, we revolutionise care for those who need it the most.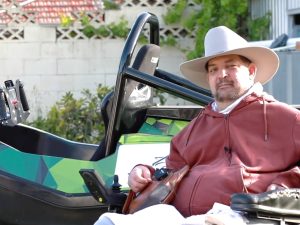 A jet ski dream come true
Tim McCarthy is a man happiest on the water – and a C5 quadriplegic. For a long time, Tim has dreamt of building a custom jet ski that is tailored to his needs.
'Everything's possible as long as you put your mind to it. With Danny Met Sally, they're definitely making things possible,' said Tim.
Rick Dalton, CEO of Danny Met Sally works alongside his team on their mission of elevating the standard of care.
'We don't believe that people with a disability should be treated any differently, and for Timmy, that meant getting on a jetski. We are on a mission to lift the standard of care in Australia for people with a disability to live the lives they want to lead, and building a custom experience for Timmy was absolutely a part of that.'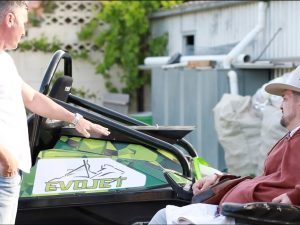 Tailored care, to suit your needs
Danny Met Sally customises care to individual participant needs. There is no one-size-fits-all, and we work tirelessly to ensure we can provide the best service for those that need it most.
The quality of care we deliver at Danny Met Sally is high, for both our clients and our staff. Our premium care services are tailored to each individual person to make sure our clients can live their lives to the fullest the way they want to, and when you work with us, you know you can look forward to a positive mindset, a listening ear and a commitment to wellbeing.
Experience the Danny Met Sally difference for yourself and learn more about our disability support and disability housing options.
Contact us today to see how our standards of care truly are the best of the best.